In today's digital age, businesses need to have a website. It's not a matter of whether you need one, but rather why you don't have one yet. A strong online presence is crucial for visibility, accessibility to customers, and building credibility. There are numerous advantages to having a website, and it's essential to understand why your business needs one to succeed. Let's explore the digital landscape together and discover the immense potential behind the fundamental question of why your business needs a website.
The importance of Online Presence
Increased Visibility
To succeed in the digital world, having a website is crucial. It's the foundation of your online presence and helps your business become more visible to potential customers. Nowadays, people mostly rely on search engines to find what they need, so having a website that ranks well in search results can help you gain more exposure and attract more customers. Therefore, a website is of utmost importance for any business that wants to succeed online. Reasons why your business needs a website are countless, but the primary one is undoubtedly to enhance visibility.
If you want your website to be visible online, search engine optimization (SEO) is the most effective tool at your disposal. With SEO, your website can climb search engine rankings and be featured at the top of results pages when potential customers search for relevant keywords. With strategic web development, meticulous attention to website optimization, and the judicious use of essential keywords like "business needs a website," you can boost your website's SEO and attract a broader audience.
Alongside traditional SEO, consider creating and optimizing local business listings on platforms like Google Business. These listings include essential information about your business, such as your address, phone number, and hours of operation. Local listings reinforce the importance of a business having a website, ensuring your online presence reaches customers searching for local products or services.
The importance of consistent online branding should not be underestimated. From your website's design and content to your social media profiles, maintaining a consistent brand image reinforces the reasons why your business needs a website. A unified online presence helps build trust and recognition among your target audience.
Customer Accessibility
Once your business is visible online, the next logical step is to make it accessible to potential customers. A well-developed website provides the ideal platform for this. Web development is the key to achieving customer accessibility and ensuring your website is visible and user-friendly.
A mobile-responsive website is crucial today, where many users access websites on their smartphones. A mobile-responsive website ensures a seamless user experience across different devices, reinforcing the reasons why your business needs a website that caters to modern consumer behavior.
For e-commerce businesses, a website is more than just a digital brochure; it's a virtual storefront. Websites with e-commerce functionality enable customers to purchase anytime, day or night. This 24/7 availability is a defining factor in why your business needs a website for e-commerce.
Security is paramount for e-commerce websites. Ensuring that your website offers secure online transactions reinforces why your business needs a website for facilitating purchases. Customers should feel confident that their payment information is safe and protected.
Credibility and Professionalism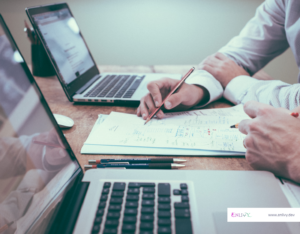 Having a professionally designed website goes beyond providing information; it is a crucial step towards building trust with your customers. In our fast-paced world, credibility is a valuable commodity that can make all the difference. By investing in a polished website, you can enhance your business's image and reputation in the eyes of your target audience. Therefore, having a website that exudes professionalism to communicate your values and strengths to potential customers is essential.
The design and aesthetics of your website matter significantly. They are a reflection of your brand's identity and values. When a website is visually appealing and easy to navigate, it conveys professionalism and dedication to quality. This is a fundamental component of why your business needs a website that exudes credibility.
User-centric design prioritizes the needs and preferences of your target audience. Creating a design that resonates with your users enhances why your business needs a website that communicates professionalism and customer focus.
Maintaining consistency in your website's design elements, such as color schemes, typography, and imagery, reinforces your brand's identity. A unified brand image across all online touchpoints emphasizes why your business needs a website to create a lasting impression on visitors.
Creating a credible online presence is vital for any business. It's not just about the appearance of your website but also the quality of the information you provide. You can establish your business as an authority by offering informative blog posts, articles, and guides relevant to your industry. This can help build trust with your audience and set your business apart as a reliable source of information. Therefore, a website showcasing your professionalism and expertise is crucial for your success.
Advantages of Having a Business Website
Availability
A website means your business is always open, capturing leads and sales even when your physical location is closed.
With a website, your business transcends geographical boundaries. Your reach extends beyond your locality, allowing you to cater to a global audience. The idea of a 24/7 business presence accentuates why your business needs a website in the age of international commerce.
Marketing
A website offers a cost-effective platform for marketing your products or services compared to traditional advertising methods. The concept of a website being cost-effective is one of the key reasons your business needs a website.
One significant advantage of online marketing is the ability to collect and analyze data. Tools like Google Analytics can help you gather insights into your website visitors' behavior. This data informs your marketing strategies and enables you to allocate resources efficiently, further underscoring why your business needs a website.
Traffic analysis involves studying visitors' behavior on your website. Insights into the pages they visit, their time on your site, and their actions provide valuable information for optimizing your marketing efforts.
Conversion rate optimization (CRO) involves improving your website to increase the percentage of visitors who perform a desired action, such as purchasing or filling out a contact form. It is a data-driven strategy that aligns with the core reasons your business needs a website to maximize return on investment.
Targeted Audience Reach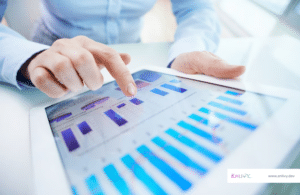 A website empowers you to tailor your content and messaging to target specific audiences. You can gain insights into your visitors' preferences and interests through analytics and user behavior tracking. This contributes to why your business needs a website that caters to a well-defined audience.
Personalization is an indispensable driving force in modern marketing. With a better understanding of your customers, you can create content and offers that resonate with them, ultimately enhancing customer loyalty. This concept of targeted audience reach is pivotal to why your business needs a website that ensures an engaged and loyal customer base.
E-commerce websites can use algorithms to provide personalized product recommendations based on a user's browsing and purchase history. This feature enhances the user experience and reinforces the need for your business to have a website that caters to individual customer preferences.
Customer Engagement
Engaging with your customers is essential for building lasting relationships and brand loyalty. A website provides various means for interaction, from contact forms and live chats to forums and social media integration. It enhances why your business needs a website as a platform for fostering customer engagement.
Creating informative blogs, engaging videos, and other compelling content can educate and inspire your audience. This engagement keeps visitors on your site and positions your business as an authority in your industry. Content marketing is crucial in building lasting customer relationships; your business needs a website.
Integrating social media into your website allows visitors to easily share your content and engage with your brand on social platforms. This cross-channel engagement supports why your business needs a website as a hub for fostering a vibrant online community.
How Good Should Your Business Website Be
To ensure that your website effectively fulfills the reasons your business needs one, you must pay attention to website performance. A website that loads quickly functions smoothly, and is secure will keep visitors engaged and provide a positive user experience. Slow-loading pages and technical glitches can deter potential customers, undermining the fundamental reasons for your business's website.
The importance of mobile responsiveness cannot be emphasized enough. With a significant portion of internet traffic coming from mobile devices, a website not optimized for smartphones and tablets hinders your accessibility, affecting the core reasons your business needs a website.
How a Reliable Web Agency Can Boost Your Online Success?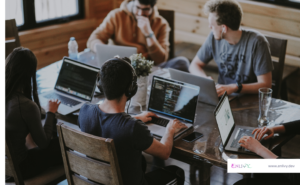 Establishing a solid online presence is crucial for modern businesses. Partnering with a reliable web agency is the way to achieve this goal. A reputable web agency provides a team of skilled professionals dedicated to building impactful websites and offering expertise and experience. On the other hand, partnering with a low-level agency can ruin your online success.
If you're looking for a web development company, it's crucial to find one that prioritizes developing solid partnerships with clients and creating customized solutions for long-term success. Collaborating with a trustworthy web firm can help you establish a robust online presence and maintain success in today's ever-changing digital world.
Clients who work with a reliable web agency can gain the following:
Tailored Solutions: A trustworthy web agency understands each customer has unique needs and objectives. Thus, it offers customized services that match the client's brand, target audience, and industry, resulting in a website that distinguishes itself and attracts its intended viewers.
Technical Proficiency: When it comes to designing, developing, and optimizing a website, technical expertise is essential. That's why choosing a trustworthy web firm with a team of knowledgeable and skilled professionals is crucial. With their expertise, they can easily manage every aspect of the project.
Proven Portfolio: Companies considered reputable online have a proven history of competence and reliability. They can provide a portfolio of completed projects and satisfied customers. You can gain insight into a company's ability to keep its promises by looking at case studies and client reviews.
Continuous Support: A trustworthy web agency provides maintenance packages that provide ongoing assistance and updates to ensure the website remains secure, functional, and up-to-date.
Why Choose Enlivy To Build Your Business Website?
At Enlivy, we take great satisfaction in providing a wide variety of web development services specifically suited to meet the needs of companies of all sizes and sectors. Our skillful team is committed to creating more functional than aesthetically pleasing websites, perfectly integrating with our client's needs and goals. Our mission is to build things that matter.
Enlivy is committed to delivering impactful solutions that solve specific problems and help achieve goals.
We don't just deliver what's on paper; our focus lies in ensuring that what is delivered functions seamlessly as intended.
We understand that the true test comes when the product is out in the world, and we welcome feedback from users and consumers. If any fine-tuning or polishing is required, we embrace it wholeheartedly to enhance the product's performance and user experience.
You can anticipate a comprehensive approach to website design and development when working with Enlivy. We will create an outstanding online presence that leaves a lasting impression on your visitors.