In today's digital world, having a dependable web agency can be the key to achieving online success for both businesses and individuals. With the increasing need for a solid online presence, selecting the right web agency is crucial. This article highlights the critical attributes of a reliable web agency, focusing on helping businesses choose the best website design company to make a lasting impact in their industry.
The digital age is moving quickly, and web agencies are crucial for turning ideas into reality by providing a variety of services to meet different needs. But with so many options available, it can be challenging to navigate the vast array of possibilities and make an informed choice.
This article will answer common questions about web agencies and their services, giving you the information you need to make a confident decision.
What is a web agency?
A web agency comprises a group of skilled professionals committed to helping businesses and individuals succeed in the digital world. They provide a variety of services, including website design, development, and digital marketing, among others. With their technical know-how and industry experience, they can create websites that cater to the unique needs of their clients.
Professional web agencies offer a variety of services to businesses of all sizes. Their services include:
Creating visually appealing and user-friendly websites.
Optimizing websites for better search engine visibility.
Developing e-commerce platforms for online sales.
Web agencies also provide digital consultancy, helping clients develop growth strategies for their online ventures.
The Impact of Reliability
At the core of every successful web agency lies the pillar of reliability. The significance of choosing a reliable web agency cannot be overstated, as it directly influences its ability to deliver on its promises.
A reliable web agency consistently meets deadlines, communicates transparently, and remains dedicated to ensuring a seamless website development process.
Reliability is crucial for small businesses trying to stand out in competitive markets. A dependable web agency can serve as a valuable partner, guiding through website design and development complexities. Businesses can be assured of a smooth journey toward creating an impactful online presence by choosing a reliable web agency.
In the following sections of this article, we will delve deeper into the qualities that make a web agency reliable and explore how their professionalism contributes to building lasting partnerships. Understanding these pillars is essential in selecting a web agency that aligns with your goals, values, and vision.
Stay tuned for the subsequent sections, where we will continue to unravel the traits of a reliable web agency. From crafting captivating websites to providing tailored solutions, we'll equip you with the insights needed to make the best choice for your business.
Professionalism forms the bedrock of a reliable web agency, and its role extends far beyond completing projects. A web agency and its clients rely on trust and mutual respect to build a strong relationship. A professional web agency values clear communication, honesty, and accountability in all interactions. These qualities help to create a solid connection between the agency and its clients.
When a web agency embraces professionalism, it instills confidence in its clients. Businesses and individuals alike can trust that their project is in capable hands. From the initial consultation to project completion, a professional agency ensures that the client's needs and expectations are understood and met with utmost care.
Establishing a productive relationship between a web agency and its clients is crucial for successful project outcomes. Professionalism creates a comfortable atmosphere where clients can openly express their ideas and concerns while the agency offers expert guidance and insights. This partnership leads to website designs and functionalities that seamlessly align with the client's visions.
Choosing a Partner and Establishing Long-Lasting Partnerships
Reliable web agencies prioritize building long-lasting relationships with their clients. They understand that success goes beyond completing a single project and value the importance of maintaining strong ties even after the initial partnership.
A reliable web agency can be distinguished by its maintenance packages that ensure continued business growth. These packages offer ongoing support and updates, keeping websites running smoothly and complying with industry standards. By providing these services, web agencies demonstrate their commitment to the long-term success of their clients.
Trustworthy web agencies don't adopt a one-time approach. Instead, they view their clients as valuable partners in a continual growth journey. They understand that their digital requirements will also change as businesses evolve, and they are prepared to adjust and adapt accordingly.
Why a Reliable Web Agency is Critical for Online Success
For those seeking to establish a solid online presence, partnering with a reliable web agency is the way to go. A reputable web agency provides a team of skilled professionals dedicated to building impactful websites, offering expertise and experience.
If you're looking for a web development company, it's crucial to find one that prioritizes developing strong partnerships with clients and creating customized solutions for long-term success. Collaborating with a trustworthy web firm can help you establish a robust online presence and maintain success in today's ever-changing digital world.
Clients who work with a reliable web agency can gain the following:
Tailored Solutions: A trustworthy web agency understands each customer has unique needs and objectives. They offer customized services that match the client's brand, target audience, and industry, resulting in a website that distinguishes itself and attracts its intended viewers.
Technical Proficiency: When it comes to designing, developing, and optimizing a website, technical expertise is essential. That's why choosing a trustworthy web firm with a team of knowledgeable and skilled professionals is crucial. With their expertise, they can easily manage every aspect of the project.
Proven Portfolio: Companies considered reputable online have a proven history of being competent and reliable. They can provide a portfolio of successfully completed projects and satisfied customers. You can gain insight into a company's ability to keep its promises by looking at case studies and client reviews.
Continuous Support: As previously mentioned, a trustworthy web agency provides maintenance packages that provide ongoing assistance and updates to ensure the website remains secure, functional, and up-to-date.
Why Partnering With a Web Agency Is Critical for Small and Medium-Sized Businesses
In today's fast-paced digital environment, small and medium-sized businesses (SMBs) must establish a robust online presence to thrive. When competing and striving to succeed in their respective industries, these businesses must select the most suitable web development firm. A trustworthy web agency possesses the expertise to create websites that not only make a lasting impact but also cater to the unique needs and challenges faced by SMBs.
Selecting a trustworthy web agency for small and medium-sized businesses is crucial. Generic solutions won't cut it, so choosing a web agency like Enlivy that understands the specifics and objectives of SMBs is vital. Enlivy is experienced in tailoring its services to suit the needs of SMBs, including their target audience, aims, and budget constraints.

A reliable web agency provides the following benefits to small and medium-sized businesses:
Brand Identity: To achieve a memorable and distinct online presence, a dedicated web agency can develop customized designs and branding components that refle
ct the company's essence.
User-Centric Design: Providing an excellent user experience is crucial. A reliable web agency prioritizes user-centric design to enhance engagement, boost transactions, and encourage repeat visits. By comprehending the target audience's needs, they create websites that are easy to use, visually appealing, and intuitive.
Scalability and Flexibility: A professional web agency considers the potential for future expansion when designing website solutions for small and medium-sized businesses. They prioritize flexibility and scalability in their designs to ensure that the platform can quickly grow with the company without significant alterations.
Mobile Responsiveness: As the number of people accessing the internet through mobile devices continues to rise, ensuring mobile responsiveness has become crucial. Optimizing  websites for performance, easy viewing and navigation across multiple devices can enhance the user experience and search engine rankings.
Digital Marketing Integration: For businesses seeking to boost their online visibility, including SEO strategies and other digital marketing elements in their design is essential. A reliable web agency understands the significance of these tactics in driving traffic, increasing exposure, and generating conversions.
Why You Need a Visually Appealing Website
A visually appealing website is crucial for businesses to engage visitors and increase conversions. Web development agencies play a vital role in creating well-designed websites that leave a lasting impression on visitors, encouraging them to explore further and take necessary actions. For businesses operating in competitive markets, having an appealing design can be crucial as it sets them apart from their competitors.
Regarding website design, professional firms strive to create a captivating experience that tells the brand's story using engaging images, user-friendly layouts, and carefully selected colors and fonts. Visitors become emotionally invested in visual storytelling, and the company can build a stronger connection with its target market.
Web design companies understand the importance of user experience and strive to create websites that are easy to use and understand. Clear and concise call-to-action buttons, simple navigation, and fast-loading pages are essential elements that contribute to a positive user experience.
It is vital to have a mobile-first strategy when designing websites because a growing number of individuals are accessing the internet through their mobile devices. Web design firms ensure that websites are entirely responsive and can seamlessly adapt to various screen sizes, delivering users an enjoyable and consistent experience.
Professional web design companies ensure that the website's visual elements maintain the brand's identity. This consistency in branding builds trust with the audience and reinforces the brand's message.
Services of a Web Agency
Web development companies are critical when establishing a strong online presence in today's rapidly evolving digital landscape. To make an informed decision, it's essential to understand the comprehensive services that these agencies offer and the advantages they bring to the table. Specifically, we'll examine their website design and development expertise and explore why selecting a reputable web firm is essential for a seamless and successful development process.
Web design companies provide a wide range of services to meet the needs of companies of all sizes and sectors. Their offerings mainly consist of the following:
Website Design and Development
E-Commerce Solutions
Content Management Systems (CMS)
Search Engine Optimization (SEO)
Website Maintenance and Support
Website design and development are the core skills of web agencies. They are not just coders but also skilled storytellers and visual experts. Web agencies work closely with their clients, employing a collaborative approach to gain a deep understanding of their brand identity, target audience, and goals. They blend aesthetics with user experiences, creating unique designs that connect with visitors and make a lasting impression. During development, these designs become fully functional, responsive, and scalable websites that reflect the client's vision.
In online shopping, web design agencies are experts in providing specialized e-commerce solutions. They build platforms prioritizing secure payment gateways, smooth transactions, and user-friendly interfaces. By creating product catalogs, developing inventory management systems, and integrating secure payment options, web agencies help businesses succeed in the fast-paced and dynamic e-commerce industry.
Professional web agencies integrate user-friendly Content Management Systems (CMS) to ensure that businesses maintain control and flexibility over their online content. These CMS platforms eliminate the need for technical support and allow for fast and efficient updates by empowering users to easily manage, expand, and update their website's content.
To succeed in the digital world, it's essential to rank well in search engine results and draw in organic traffic to boost your online presence. That's why web design companies prioritize SEO and utilize cutting-edge strategies when crafting new websites.
Should You Hire a Web Agency?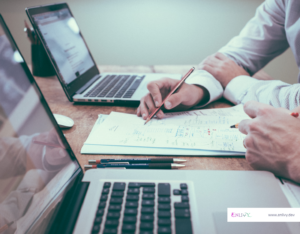 Establishing a strong online presence is not simply a choice; it is a requirement for businesses of all kinds and industries in the fast-paced, constantly-changing digital market. Why should they work with a reputable web business when they can build their website or hire freelancers? Let's examine the convincing arguments for why firms looking to flourish in the cutthroat digital market should hire a respected web agency.
A top-notch web agency comprises a diverse and highly skilled team of experts who bring a wealth of knowledge and experience to your online presence. They take a multidisciplinary approach to meticulously craft every aspect of your website, with specialists in web design, development, SEO, and digital marketing working collaboratively. Keeping abreast of the latest trends and technologies in the digital landscape, these professionals ensure that your website is both cutting-edge and effective.
There is no one-size-fits-all solution for web development, as each organization has its own set of goals, target audience, and industry environment. That's why it's essential to partner with a reliable web agency with a personalized approach to understanding your specific needs and objectives through thorough meetings. They will tailor their services to match the unique character of your business, ensuring that your website stands out and effectively communicates your message.
While free website builders may appear cost-effective, they can limit your ability to customize and add essential features. It is recommended to partner with a reliable web agency, where experienced professionals can take care of all aspects of development, saving you valuable time and money. With a trustworthy agency, you can concentrate on your core business activities while the experts handle the technical obstacles.
To strengthen your online presence, a trustworthy web agency does more than just build websites; they strategize and include digital marketing tools.
Web development companies assist you in locating and engaging your target audience through search engine optimization (SEO), social media marketing, and email campaigns.
It is essential to have a responsive website that works flawlessly on all devices in this modern era where mobile devices are gaining popularity. With the help of a competent web agency, layouts can be created that provide the best user experience on desktops, tablets, and smartphones. This mobile-friendly approach increases user engagement and improves search engine rankings.
It's not enough to create a website – ongoing support and upkeep are crucial for optimal performance.
Trustworthy web-based businesses offer efficient technical assistance to address issues and ensure your website runs smoothly and swiftly.
They also safeguard your website from security threats and technical glitches through regular upgrades and monitoring.
Web agencies have access to advanced tools and technology that may need to be more readily available to individuals or smaller teams. These tools enable them to create innovative features, interactive elements, and user experiences that elevate your website above the competition.
Investing in a trustworthy web agency is a smart decision that yields long-term benefits. Their expertise, professionalism, and commitment to providing customized solutions ensure that your website becomes a powerful tool in your digital strategy. With their help, you can navigate the intricacies of the online landscape, impress your intended audience, and foster sustained business growth. Therefore, partnering with a reputable web company is essential to achieving success in the digital realm.
Why choose Enlivy as your Reliable Web Agency? What services does Enlivy offer?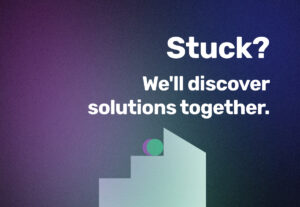 At Enlivy, we take great satisfaction in providing a wide variety of web development services specifically suited to meet the needs of companies of all sizes and sectors. Our skillful team is committed to creating more functional than aesthetically pleasing websites, perfectly integrating with our client's specific needs and goals. Our mission is to build things that matter
Enlivy is committed to delivering impactful solutions that solve specific problems and help achieve goals. We only take on projects that truly matter and never rush into anything.
We don't just deliver what's on paper; our focus lies in ensuring that what is delivered functions seamlessly as intended.
We understand that the true test comes when the product is out in the world, and we welcome feedback from users and consumers. If any fine-tuning or polishing is required, we embrace it wholeheartedly to enhance the product's performance and user experience.
A comprehensive approach to website design and development is what you can anticipate when working with Enlivy, creating an outstanding online presence that leaves a lasting impression on your visitors.
Whether you need a Membership platform, Online Shop, Food App, or a captivating Public Figure Website, we have the expertise to bring your vision to life.
Website design and development
Enlivy creates customized websites that capture your company's unique voice and story. We oversee every detail of the development process to ensure effective messaging and a flawless launch.
E-Commerce Solutions
Our e-commerce solutions guarantee the security of your online store, giving your customers the confidence to make reliable purchases easily.
Content management systems (CMS)
Enlivy provides intuitive CMS solutions enabling non-programmers to manage and update their websites easily. With our user-friendly interface and helpful support team, you can focus on creating and sharing your content without worrying about the technical aspects of website management.
Search Engine Optimization
At Enlivy, we prioritize website performance to ensure our client's websites have great page insights and SEO optimization. By implementing these strategies, we help our clients rank higher in Google search results and deliver a good experience for their end users.
Website Management and Support
At Enlivy, we understand that your website is a crucial part of your business, and we want to help you keep it in top shape. That's why we offer maintenance plans based on story points. With our plans, you can use the story points for maintenance, keep your website secure, and perform optimally. And if you have any unused story points, you can use them to add new features or improve aspects of the website. Our goal is to provide comprehensive support so your website continues functioning flawlessly.
Conclusion
Choosing a reliable web agency is paramount when navigating the ever-evolving digital landscape. This article highlights critical traits distinguishing trustworthy firms and making them essential partners in achieving online success. These qualities include unwavering dependability, high professionalism, the ability to develop tailored solutions, impressive design skills, and a client-focused approach that prioritizes your unique requirements.
When selecting a website design company for your small business, keeping a few key points in mind is essential. Entrusting your online presence to a reputable web agency means you'll have access to a team of skilled professionals with the technical knowledge and practical experience necessary to navigate the complexities of web development and digital marketing.
The appropriate web agency might be the most beneficial ally on your path to digital success. In the fiercely competitive online environment, you can strengthen your brand, engage your audience, and promote sustainable growth with their assistance. Consider Enlivy's experience and determination as you embark on this revolutionary path.
Enlivy is an excellent choice for your web development needs. We have a proven track record of completing projects and satisfying clients, making them a reliable web firm.
We are dedicated to ongoing upkeep and support, which guarantees that your website keeps operating at its peak level even after it has been launched. We use cutting-edge technology and the most recent SEO tactics to maximize your online visibility, focusing on technical excellence and staying ahead of market trends.
Enlivy is your reliable partner on the path to transformation. Together, we can elevate your small business to new heights in the constantly evolving digital landscape.