WordPress website maintenance is the backbone of a seamless user experience, improved security, good website optimization, and improved search engine rankings.
Understanding the significance of WordPress website maintenance is essential for attaining resounding online success in today's dynamic digital landscape. Rout routine maintenance significantly impacts user experience, search engine rankings, and general security. This article aims to clarify the importance of care for various users, such as business owners, managers, and people who can all gain from a website that is kept up-to-date.
Not only a typical activity, WordPress website maintenance is essential for preserving peak performance, bolstering security defenses, and effectively managing plugins. The importance of these factors cannot be emphasized, whether you're a seasoned company professional or an individual sharing your passions online.
Your WordPress website can prosper in a competitive digital environment by prioritizing frequent updates, maximizing performance, implementing robust security measures, and skillfully managing plugins. Come along on this adventure as we examine the transforming power of website upkeep and how it can guarantee your online success, resonate with search engines, and improve user experience for individuals and organizations.
At Enlivy, we understand the vital role that WordPress website maintenance plays in sustaining a thriving online presence for both businesses and individuals alike.
While competition keeps increasing, so does user expectation. A website's performance can make or break its success. WordPress experts understand the importance of a fine-tuned website, and here, at our web agency – Enlivy, we are dedicated to ensuring that every WordPress website we work on operates at its best. We take pride in offering top-notch maintenance services to keep your WordPress website performing as it should in order to help your business grow and establish a solid and robust online brand identity.
The importance of WordPress Website Maintenance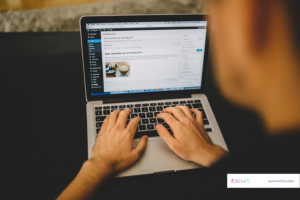 To succeed in the digital world, it's crucial to prioritize WordPress website maintenance. First impressions matter; users expect a well-maintained site that offers an exceptional user experience. Keeping your website in top condition is key to attracting and retaining visitors, setting the stage for long-term engagement and satisfaction.
How difficult it is to manage a WordPress website is a recurring question. Although it may seem complicated, it's not impossible. WordPress website upkeep may be simple with the appropriate advice and a proactive attitude. Consistent performance and functionality of your website may be ensured by managing routine chores like upgrading plugins, optimizing pictures, and keeping an eye on security.
The frequency of website maintenance is another commonly requested query. The intricacy of your website, the number of plugins, and your engagement objectives are some of the variables that will determine the answer. Regular maintenance should occur once a week or once a month, although essential changes, including core updates, may happen less frequently.
For your WordPress website to operate smoothly, it's vital to integrate plugins seamlessly. These technologies can improve your website's functionality by providing dynamic features and experiences. However, managing plugins effectively is crucial to avoid compatibility issues that can slow down your website and affect its stability. To optimize your website's performance, select reliable plugins, update them regularly, and evaluate them periodically.
Regular WordPress website maintenance is the key to having a strong online presence for your brand. It fills the gap between a mediocre website and one that thrives in the online environment. WordPress is great if you aim to create a foundation for a successful online platform that enthralls users, impresses search engines, and guarantees an excellent user experience by prioritizing performance, improving security, managing plugins, and sticking to routine maintenance.
Don't neglect maintenance
Neglecting website security is like leaving your front door unlocked on a busy street. If your website is compromised, it can lead to disastrous consequences, such as theft of confidential information and damage to your online reputation. A secure website protects visitors' data and helps maintain your company's credibility. To ensure your website's security, you can implement strong passwords, frequent upgrades, and security plugins as effective defenses against potential threats.
Having poor maintenance or neglecting WordPress website maintenance, including updates, can lead to a cascade of issues. Outdated components can make your website vulnerable to security breaches, impair functionality, and hinder user experiences. By consistently maintaining and updating the core, themes, and plugins, your WordPress website remains resilient, user-friendly, and responsive in the ever-evolving digital landscape.
Key Tasks in WordPress Website Maintenance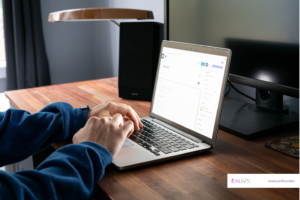 Successfully managing a WordPress website in today's ever-changing digital world requires constant vigilance and dedication. Consistently updating the core of WordPress, themes, and plugins is crucial to effective website management. This article delves into the importance of maintaining these elements to ensure optimal performance, heightened security, and seamless functionality. Beyond just technical necessities, these updates are essential for your website's smooth and efficient operation.
Performance and Security
Consider your WordPress website as a complex system with various interconnected components. These components include the WordPress core, themes, and plugins. The functionality of your website relies on the constant maintenance and careful management of these components through regular updates. These updates ensure that your site remains secure, stable, and equipped with the latest features.
Upgrading your WordPress website regularly offers more benefits than just improving performance and security. It results in faster page load times, lower bounce rates, and increased user engagement due to up-to-date components. By updating your website frequently, you show your commitment to providing an effortless browsing experience that users and search engines appreciate.
The Core of WordPress
The WordPress core controls your website's essential elements and operations, which receive regular bug patches, security upgrades, and new feature additions. These updates add fresh features, safeguard against potential security holes, and ensure compatibility with developing web technologies, providing the best user experience.
Theme
The appearance of your website is determined by its theme. The theme determines the style, configuration, and overall atmosphere. Regular upgrades to your theme have many benefits. They fix issues, improve user experience, increase performance, speed up page load times, and ensure compatibility with various devices and screen sizes. By upgrading your theme, you can improve its functionality and visual appeal.
Plugins
Plugins are programs that provide various features to your WordPress website. Proper management of these plugins is crucial. Regular updates ensure the security, performance, and compatibility of your website. Outdated plugins could expose security vulnerabilities and put your website at risk. Updating plugins regularly enhances their functionality, strengthens their security, and enhances the overall user experience.
Regular Updates
Frequent updates create a cycle of positive feedback that improves the performance and security of websites. This involves closely monitoring core updates, themes, and plugins to ensure compatibility and efficiency in the ever-changing digital landscape. Updating your website leads to new features, improved security, excellent stability, and optimal performance.
To sum up, WordPress website maintenance requires several duties, with consistent updates being the most crucial. By prioritizing maintaining your WordPress site's core, themes, and plugins, you can create an environment of optimal performance and enhanced security. This proactive approach helps keep your online reputation and users' trust while ensuring your website functions smoothly. Regular updates allow your website to flourish in a constantly evolving digital world.
Good WordPress Website Maintenance Equals Better Performance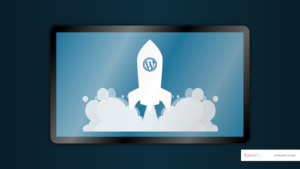 To ensure customer satisfaction and engagement in the digital age, it's crucial for WordPress maintenance to optimize website performance. The focus should be on techniques for quicker load speeds, simplified visuals, and an enhanced user experience.
Speed
One of the crucial aspects that can make or break a website's user experience is the loading speed. The faster a website loads, the more engaged the user is likely to be. On the other hand, if the website takes too long to load, the user may get frustrated and abandon the site altogether. Therefore, it is imperative to prioritize and optimize factors that contribute to faster loading times, such as reducing image sizes, using caching techniques, and minimizing HTTP requests. By focusing on these factors, website owners can significantly improve their website's performance and enhance user satisfaction.
Images
Images serve as visual storytellers that give websites personality and appeal. Unoptimized images, however, might prolong loading times. Website managers can perfectly balance aesthetics and speed by reducing photos without sacrificing visual quality. A speedier, more responsive website can also benefit from tricks like lazy loading, which delays image loading until the user's viewport has been filled with them.
Performance Increases User Experience
Optimizing performance directly impacts user experience. A website that loads quickly captures visitors' attention and increases the chance of user involvement, extended browsing sessions, and return visits.
Conversion rates are a vital measure of success in the digital sphere. Performance optimization creates a seamless user experience, affecting the conversion process. Consumers easily convert from visitors to customers when they find a website that quickly responds to their inquiries and navigational needs. Prioritizing user experience with a well-optimized website leads to lower bounce rates, longer on-page durations, and higher interaction metrics.
Performance optimization involves user-centered tactics to enhance load times and improve user experience, conversion rates, and online presence.
Enhancing Security in WordPress Website Maintenance
Security is a vital pillar in the evolving terrain of the digital world. Implementing crucial security procedures can help to strengthen the defenses of your website. The first line of defense is creating solid passwords strengthened by letters, symbols, and frequent updates. SSL certificates act as digital sentinels, securing sensitive data while transmitting, establishing trust, and encrypting data.
Security plugins defend against harmful attacks and preserve the integrity of websites by actively scanning for vulnerabilities. Their continuous updates ensure ongoing protection by keeping up with changing threats.
But security's scope goes beyond the realm of technology. You demonstrate a commitment to digital ethics by placing a high priority on data integrity and user security. In addition to having legal repercussions, breaches diminish user confidence and damage reputations. In contrast, investing significantly in security measures demonstrates your dedication to user security and building online trust.
Conclusion
WordPress maintenance is essential to keeping your online presence at its best and is more than a routine activity. Smooth functionality, improved user experiences, and higher search engine results are all guaranteed by a well-maintained website. To avoid downtime, security breaches, and sluggish loading times, it is essential to undertake regular upgrades, security checks, and speed optimizations. Missing these details could result in disgruntled customers, lowered conversion rates, and compromised security.
Why Choose Enlivy's WordPress Website Maintenance Services?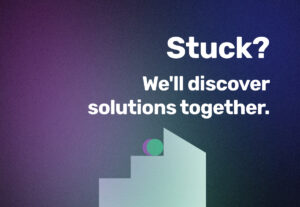 Here at Enlivy, we offer WordPress website maintenance services among others. We approach projects with a focus on excellence and rigorous planning. In addition to providing a product, we are committed to establishing enduring relationships. Our maintenance plans are designed to help your organization grow after the initial completion. We know that a website's journey constantly evolves and does not end with its launch.
Enlivy has created maintenance plans based on story points to guarantee you receive thorough support. The story points cover upkeep, security upgrades, and performance optimization. We provide more than just website maintenance since we strive for perfection. We offer the tools to increase your website's functionality and dominate the crowded digital market. Story points that aren't used can still be used by developing new features or improving existing ones. You can see some of our previous project here.
Utilizing a reliable web agency like Enlivy means taking preventative precautions in the dynamic world of WordPress, where upgrades and vulnerabilities can appear quickly. Our dedication to the quality of your website continues beyond launch – with our maintenance plans. Your website is not merely maintained when we are on your team; it is also nurtured, strengthened, and ready for long-term success.